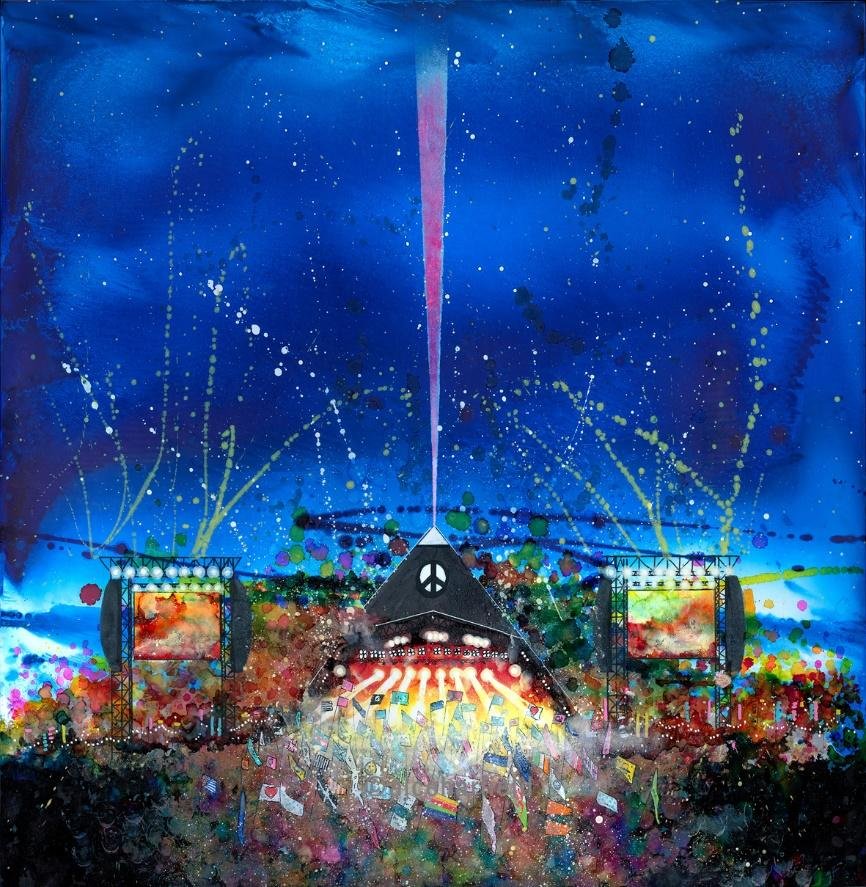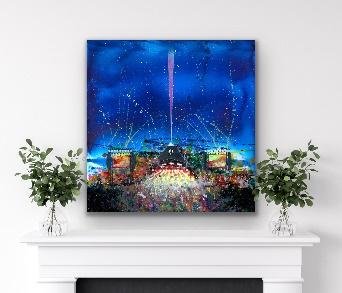 Home
Donated to Charity
In conjunction with the award winning Bath Art Fair https://www.bathartfair.co.uk/ , it's organiser Alce Harfield  has donated a brand new original painting of Glastonbury Festival to raise much needed funds to support refugees in the Bath area.   The prize draw will remain open to entries until 31st March 2023.
"On the 24th February 2022 as we were setting up our art fair and the artists were hanging their work war broke out in Ukraine. We know that this had a profound effect on our artists and visitors to the fair. In response to the outpouring of love and support for all those displaced from Ukraine since this date and to all refugees around the world who have found themselves in Bath this year we will be supporting the charity Bath Welcomes Refugees"
Alce specializes in depicting the festival – ''my atmospheric paintings create the feeling of the place, those spine tingling goose bump moments of the best festival in the world!" and has also traded at the festival for over 30 years.
Painted in acrylics and alcohol inks it is 30×30″ on a wooden panel and UV varnished and is simply and poignantly titled 'Home'.
Tickets are £5 each and the raffle ends on 31st March 2023. The winner will be chosen by our charity and contacted after this date.